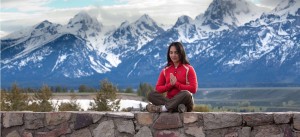 My Personal Wellness Coaching offers one-on-one private coaching to help individuals achieve specific health goals and make empowering changes in their lives.  If you are need of more than group workshops and occasional classes to help you take charge of your health… then these customized programs may be just what you're looking for!
Ask yourself… ARE YOU:
Tired of addressing symptoms and not the source?
In need of mental calm & clarity and the knowledge of how to get this on your own?
Looking for more than just exercise? You want to experience mental, emotional and spiritual wellness also!
Ready to take a more pro-active role in how you feel?
Looking for support, motivation and accountability in addition to knowledge & training
If you answered "Yes" to any one of these questions, then keep reading…. OR Contact me (609.634.4938)to schedule your FREE consultation to learn more!
THE APPROACH
Think of this as personal coaching with a "yogic" approach! Together, we establish specific wellness goals for you. Then using a combination of techniques including mindful movement, yoga poses, breathing exercises, meditation, mindset exercises, reflection and even some massage therapy, I work with you to re-train the body and mind to achieve your goals.  Whether you are looking address specific health challenges or you are looking to transform your wellness to a more balanced, elevated state, my Personal Wellness Coaching offers a practical, effective structure to create the healthy lifestyle you want!
Contact me (609.634.4938) to schedule your FREE consultation!
WHAT'S DIFFERENT ABOUT THIS ONE?
I combine individual instruction, coaching and unique Home Practice recommendations to provide a systematic structure that is tailored to YOUR needs. With this consistent support and guidance, you are better equipped to maintain discipline and do the work necessary to retrain your body and create shifts to your mindset. This is the difference… my intention is to not only teach you but also assist you in taking what you learn to a level where it becomes part of your lifestyle.
I share in your commitment and help you create new, empowering habits that will transform your health on all levels – physical, mental, emotional & spiritual. My programs are designed to provide break-through progress. If you are willing to have an open mind and do the work, you will get results!
Contact me (609.634.4938) to schedule your FREE consultation!
PROGRAM OPTIONS
In order to accommodate the differing needs of individuals, I offer a variety of tracks for my Personal Wellness Coaching.  All session are 60 minutes unless otherwise noted.  In addition to monthly private sessions, a variety of resources, discounts and other services are provided depending on the selected track.  By participating in the free consultation and sample session, you are able to better gauge the value of my programs and how they can help you, and I am able to give you a clear picture of what to expect.  This is how we both can determine if we are a good fit for each other.  You are under no obligation when participating in this free consultation.
TRANSFORMATIVE TRACK:  If you are ready and willing to "take the bull by the horns" to experience empowering changes to your holistic health more quickly and profoundly, then this track is for you!  The weekly frequency of our meetings combined with the once/month therapeutic massage will jump-start your wellness.  (5 sessions/month)
ACCELERATED TRACK:  This track allows you the flexibility to adjust your personal session according to your body/mind/spirit needs.  By including the perfect balance of yoga coaching and massage therapy each month, you will accelerate your progress toward your health goals. (4 sessions/month)
 PRO-ACTIVE TRACK:   With this track you can ease yourself into taking a more pro-active role in your holistic health!  The option for discounted massage therapy services gives your wellness agenda an extra boost as needed.  (2 sessions/month)
MAINTENANCE HEALTH:  This track is geared for those "graduating" from one or more of the other tracks and allows you to "check-in" and gain validation and support for the progress you have made and continue to make on your own. (1 session/month)
To find out which track is right for you, contact me (609.634.4938) to schedule
your FREE consultation and sample session!
*****************************************************************************************************************
*** PLEASE NOTE that my Personal Wellness Programs are not meant to take the place of medical care/treatment or clinical counseling.  It is meant to complement any existing medical care with healthy practices so you can take a more active role in your health and have more awareness of your well-being.