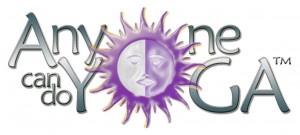 Allow me to serve you in your quest for BALANCED HEALTH!
I offer my yoga self-care services under the brand name of Anyone Can Do Yoga– that is truly my philosophy! Anyone can benefit from this ancient practice that so effectively addresses our modern-day health issues. This is because YOGA includes a vast and in-depth array of mind/body practices that comprise of much more than complicated "pretzel poses"!
In fact, that is why I use the phrase "yoga self-care" to describe how I teach and share yoga with others. My focus is to show you how you can apply yoga to take care of yourself on a daily basis!
The power of yoga is in its ability to be universal and undiscriminating in its scope, yet specific and unique in its practice.  Allow me to share with you this empowering experience so you can take charge of your health and live your life to the fullest!
INDIVIDUAL PROGRAMS
I specialize in Personal Wellness Coaching programs that are designed to not only teach you various yoga techniques, exercises, poses, etc., but also coach you on how to apply them to your lifestyle as a means of "self-care".  Learn more about how my Personal Wellness Programs can help you achieve specific health goals and experience the level of wellness you deserve.
GROUP PROGRAMS
I also offer customized yoga programs for your private GROUP, WORKPLACE, RETREAT, etc.  I'll design a special workshop/course that specifically addresses your group's needs. Contact me (609.634.4938) to learn more about her offerings!
I am also happy to conduct my signature programs and workshops at your studio or center.  Contact me (609.634.4938) to schedule any of the following programs at your wellness center or yoga studio:

YOGA DEMYSTIFIED!
– FREE Educational Forum dispelling the myths around yoga.
ABC'S OF YOGA SELF-CARE
– Learn simple yet effective techniques to minimize daily stresses.  An interactive workshop that introduces and explores "A"wareness, "B"reathing and "C"ommitment as 3 keys to taking charge of your health!
YOGA ESSENTIALS
– Workshop series to learn yoga from the "ground up".  This program teaches mindset principles, proper breathing, healthy posture and key yoga poses in a way that suits each individual's mind/body.  Class sizes are kept small to ensure personalized attention.
JUST BREATHE & BE
– Breath-work and Meditation for Every Day Wellness.  Three basic forms of breath-work along with meditation are explored and practiced.