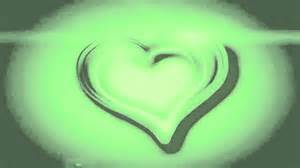 With Valentines Day at the heart of this month, we tend to think of February as the month of LOVE.  We think of all the special people… family, companions, friends, etc., in our lives with whom we share love.  And it's certainly wonderful to celebrate the loving relationships that we enjoy with others… that is an important part of the joyful human experience! 🙂
Allow me to suggest, however, that there's one person that we typically do NOT think of when we think of all those that we love… OURSELVES!
From very early on, we're taught to look for love outside ourselves in our relationships.  And as we get older, we begin to think that is the only place from which we can experience love – the external world.
I remember as a young girl thinking about how one day I'd find my "Prince Charming"… my "soul-mate"… and we'd live "happily ever after".   And again, our relationships DO offer us beautiful opportunities to experience and express deep love… so I don't think there's anything wrong with searching for your soul-mate.
However, I would argue that until we practice loving ourselves, we don't truly enjoy the full potential of loving others.  Until we reconnect with our own essence of DIVNE LOVE… removing all the self-judgement and self-criticism… we cannot fully share this divine love with others.
So on that note… I was inspired to create a  10-minute "Self-Love" meditation in honor of the upcoming Valentines Day.
Click here to listen to it…
And as always, I'd LOVE to hear your feedback so comment here by clicking on the "Leave a Comment" link at the top or shoot me an email.
Until next time… with love, in love and as love,
Sheetal